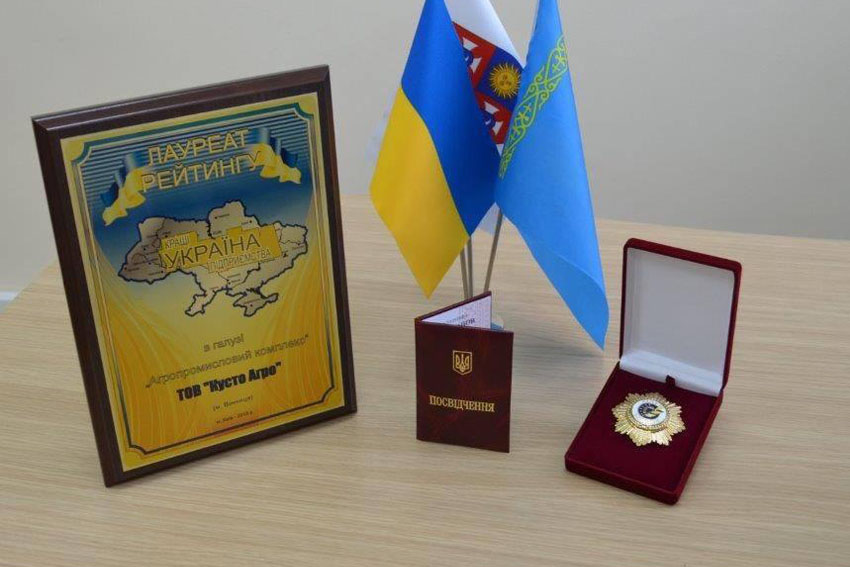 Last month, I was honoured to receive 'The Leader of Ukraine' medal and 'Best Enterprise of Ukraine' diploma on behalf of Kusto Agro. This was for 'significant contribution to the socio-economic development of Ukraine'. The medal is a tribute to the company's workers across the country who have worked tirelessly to establish and grow our operation. It is to these employees that I dedicate this award.
Ukraine is a country with rich agricultural potential — it was previously known as the Soviet Union's 'breadbasket'. As a Kazakh-founded company, with a shared history with Ukraine, it made complete sense to start expanding Kusto Agro there. Despite a highly competitive market, we knew that through the use of new, modern technology and a selective approach, Kusto Agro could carve out its own space, and flourish.
This technological approach includes the use of high-quality sensors to monitor temperature, conditions and crop degradation. The use of drone technology to provide real-time images and data on our fields enables us to identify trouble spots before they become a larger problem. All this has allowed us to operate efficiently, meaning we can produce a higher quality product, whilst keeping down costs.
However, as crucial as technology has been to our success, it could not have been achieved without our talented, dedicated workforce. As with all of Kusto Group's activities across the world, we always look first and foremost to local staff to provide us with insight and allow us to better understand the domestic business environment. Learning from new cultures and ensuring our businesses adapt to the individual characteristics of new markets is one of Kusto's key values.
An award like this allows us to pause and reflect on all we have achieved as a company in Ukraine. I am proud that we have become such an important part of the country's economic and social fabric — this recognition inspires us to continue our effort to grow Kusto Agro in Ukraine.