Kusto Group sign agricultural development deal with Tyson Foods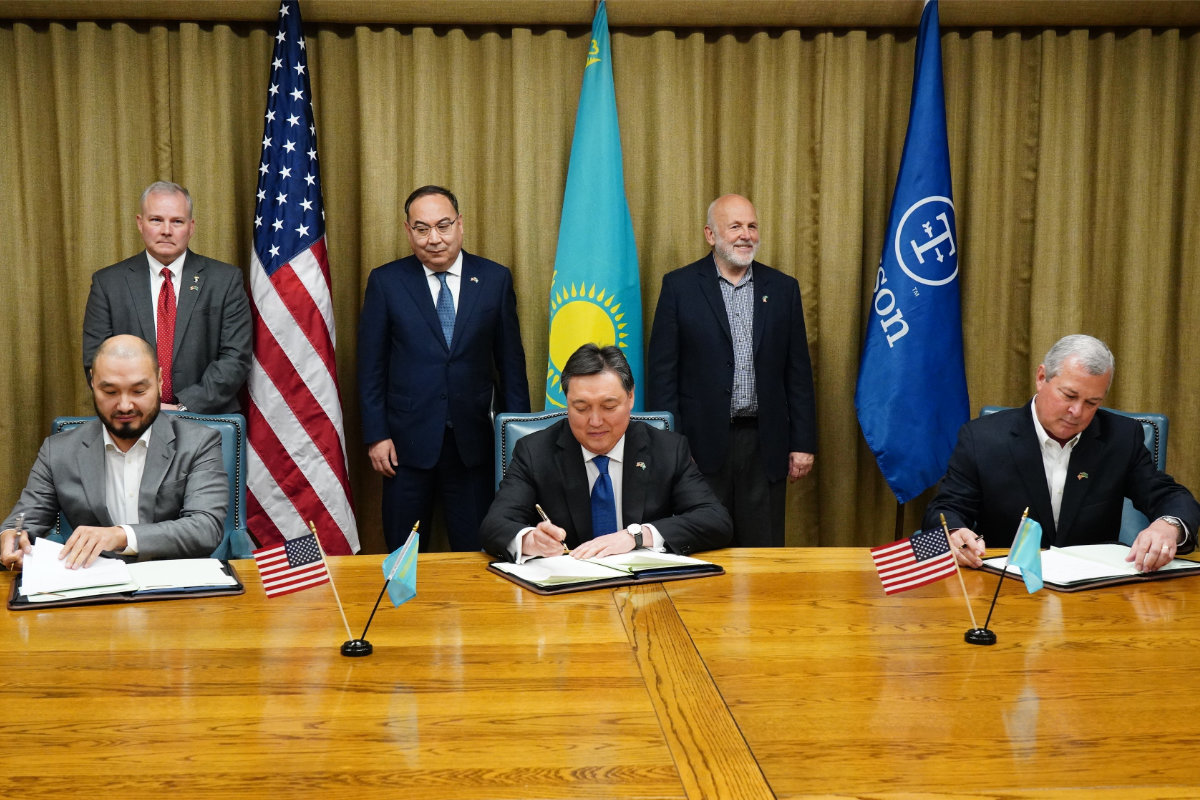 In a major step forward for Kazakhstan's agricultural sector, Kusto Group has signed an agreement with US agricultural giant, Tyson Foods, to collaborate on the development of beef production in the country.
The agreement is one of the largest agricultural projects in the history of Kazakhstan. During its initial phase, it will see the construction of a beef production plant with a processing capacity of 2,000 head-per-day. The investment is expected to provide an annual boost well in excess of $1 billion per year to Kazakhstan's economy, with tens of thousands of well-paying jobs being created.
The historic signing ceremony was attended by Prime Minister of Kazakhstan, Askar Mamin, Kusto Group's Chairman and Founder, Yerkin Tatishev, and Tyson Foods CEO, Noel White.
«At Kusto, we believe in the tremendous potential of Kazakhstan to transform into a global agricultural player, helping provide first class products for consumers around the world,» said Mr Tatishev at the ceremony. «Together with Tyson Foods, we are taking a first step in that direction today with our beef operations and look forward to getting underway.»
The agreement with Dakota-based Tyson Foods will add to Kusto Group's leading position in Kazakhstan's beef production industry through KazBeef. Tyson Fresh Meats, the pork and beef subsidiary of Tyson Foods, is the world's largest producer of meat products and manages beef production with a total turnover of $15.8 billion in 2019