Tambour recognised as one of Israel's top brands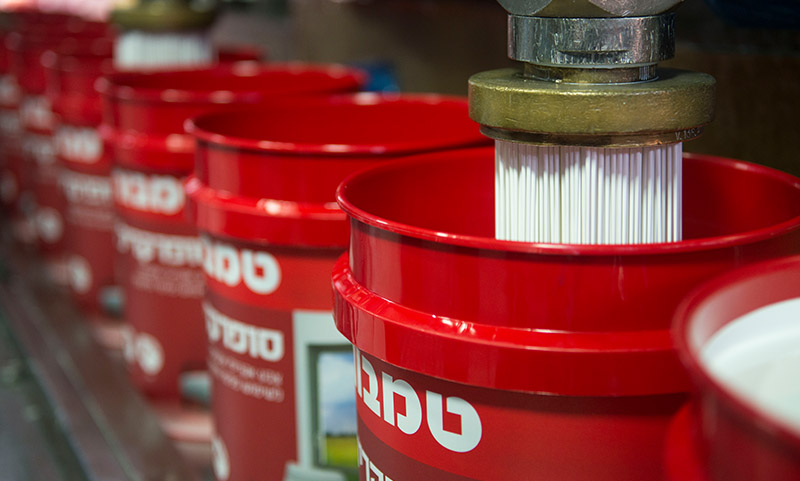 Kusto Group has established a joint venture with Valley Irrigation, a Valmont company, to jointly construct the first state-of-the-art, center pivot manufacturing facility in the Republic of Kazakhstan. The introduction of mechanized irrigation technologies that rely on smart technology will help improve crop yields, improve the efficient use of water resources, and raise the standard of living for thousands of farmers.
Tambour has been ranked as one of Israel's top brands by Globes, Israel's best-read Hebrew-language business paper. The market leading paint and construction materials manufacturer was ranked 2nd in the House Design category, just behind Ikea, and 35th in the overall ranking list of top brands for 2021, which includes major names such as Samsung and Apple.
Tambour, which will celebrate the 85th anniversary of its founding next year, attained this coveted ranking thanks to its embrace of sustainability and its growing popularity among Israeli consumers making home improvements. Last year, Tambour replaced its famous red branding with a green logo in a signal of its commitment to environmental responsibility.
Tambour's Chairman Max Sartiyev praised the achievement as a «fantastic affirmation of Tambour's commitment to prioritizing green principles across its operations.»
«Tambour products adorn our customers walls for years. When people have such a longstanding relationship with a product, they need to trust its quality and environmental standards. It's great that Tambour's efforts to drive the paint and constructions materials industry towards sustainability are being recognised by consumers and the wider industry,» added Mr Sartiyev.
Tambour has responded well to the pandemic's economic impact, providing essential products to meet Israeli consumers' increased demand for home improvements and design renovations during the imposition of Covid-related restrictions.
In mid-2020, Tambour launched eco2, a new line of eco-friendly paints made from natural materials, without volatile organic compounds and pollutants (VOCs), preservatives or micro-plastics. The new product is the only anti-bacterial paint in Israel with a bacteria elimination rate of 99.9%. The paint is targeted at environmentally conscious consumers, who wish to improve their home environment while being respectful of the environment.
Tambour's ranking as one of Israel's top brands is recognition of its commitment, alongside other Kusto Group companies, to growing sustainably by investing in green technology and products. Under CEO Micha Scharir's leadership, the Israeli paint and construction materials manufacturer is leading the development of attractive products that serve future generations and our environment.