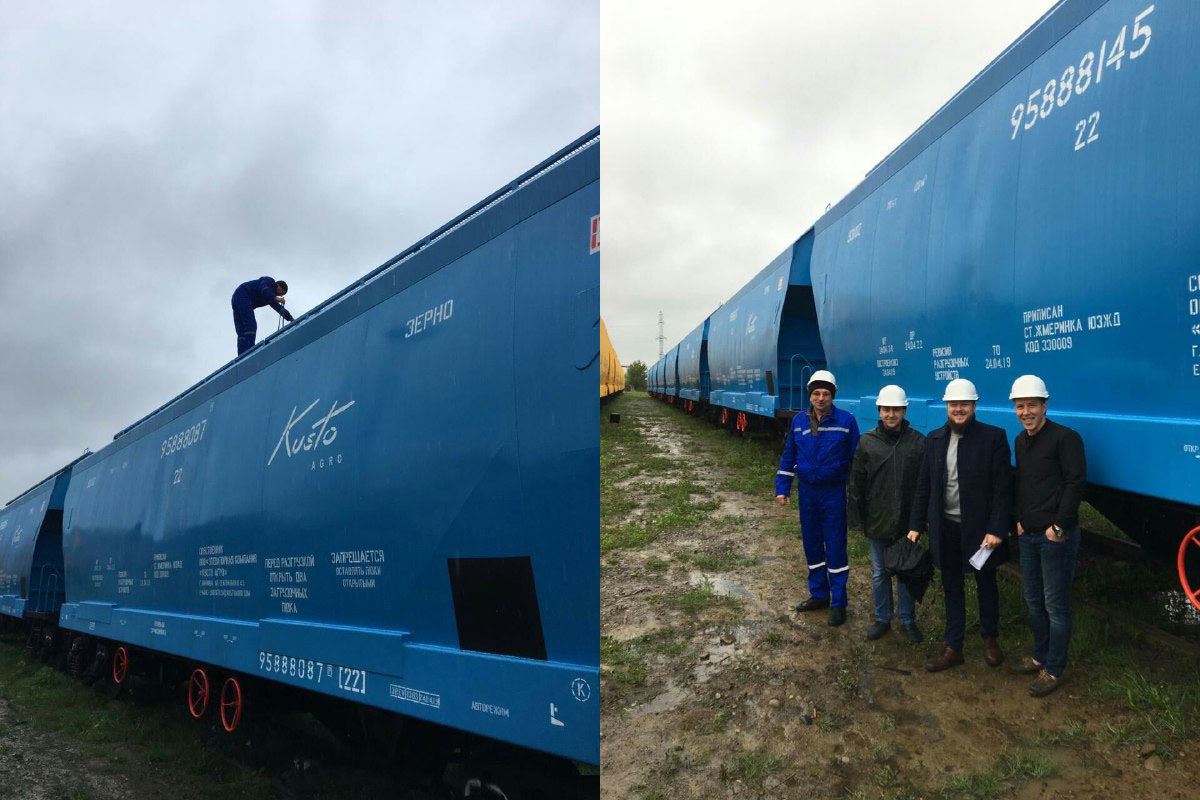 Kusto Agro's Ukraine operations relies on fitting a huge number of pieces together in a large puzzle, many of which are hidden from view. One such example is the fleet of grain hopper cars which transport our high-quality crops from our farms in Ukraine to their destinations across the world.
Railway freight shipping has proven to be our most efficient method of transport, and so our purchase of these hopper cars, which increases the size of our fleet to 45, is a considerable investment in the future. Looking ahead, we are planning to further increase the fleet to a total of 70 of these vehicles to ensure the uninterrupted loading of grain from grain elevators. As our land bank grows, all stages in our workflow will need to adapt and evolve in order to meet the needs of our customers.
In the grain market, this large, state-of-the-art, fleet of hoppers will set us apart from our competitors. Each car can transport about 70 tons of grain, and the cars will allow us carry out continuous unloading of our grain and to fulfil our contractors export requirements, as well as improve on the growing logistics costs which inevitably accompany the expansion of any firm.
Across all of Kusto Agro we are always looking at ways to increase efficiency and safeguard our practices for future generations; this investment in grain hopper cars helps us to do just that.