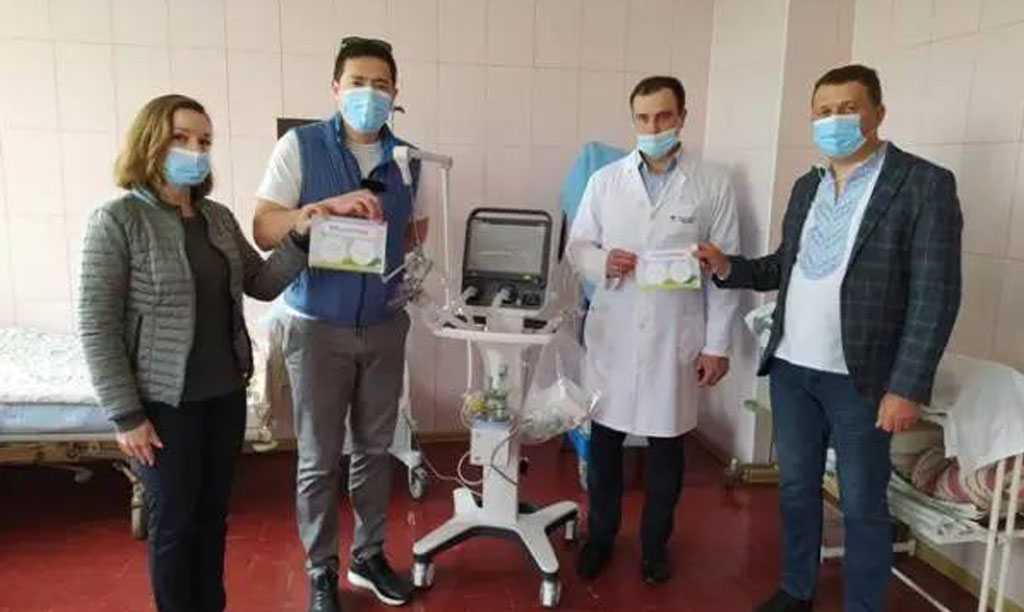 Throughout the past year and a half, individuals, organisations, and businesses around the world have stepped up to help those worst hit by the pandemic. At the conclusion of one our latest initiatives, I'm proud to say that Kusto Group has also played its part, through our charitable foundation, Kusto Help. Last week we concluded a month-long campaign to help ten regional hospitals in Ukraine, and we were able to provide $135,000 in support. The donations ranged from ventilators, to electrocardiographs, defibrillators, and PPE.
In both Kazakhstan and Ukraine, we are proud to have contributed to the fight against COVID-19, donating over $2.5m. In supporting the local population and medical professionals during the pandemic, we have reached tens of thousands of beneficiaries.
The most recent project in the Ukraine is just one of numerous similar programmes that Kusto has implemented since the pandemic began. We have invested in frontline care, providing two ambulances to local hospitals, a minibus for an orphanage, and almost $1m worth of equipment and medicines to over 100 hospitals throughout Kazakhstan. Hospitals also received 80 tons of meat products to provide hard working doctors and patients with the nutrition they need. In August last year, we worked with the Embassy of Kazakhstan in Ukraine, to deliver Ukrainian-made antibacterial drugs worth over $200,000 for the treatment of COVID-patients.
It is important to never forget the human impact of the pandemic, particularly those who are disadvantaged. Beyond our longer standing educational and charitable initiatives, we have provided aid to 12,000 low-income families, who received food packages and investment in their living conditions and educational access, such as tablets for schoolchildren. The 155 families of medical personnel who died from coronavirus and pneumonia each received financial support from our foundation.
In recognition of Kusto Help's work, we were recognised in September last year as one of six projects by the President of Kazakhstan. While recognition like this is always welcome for the hard work of our employees, the greatest reward is knowing that we are making a difference. Many families continue to struggle, and with new strains appearing, frontline workers are always at risk. The battle with COVID-19 is far from over, and we all still have a role to play.