Kusto Group brings the shine back to Kazakhstan's leather industry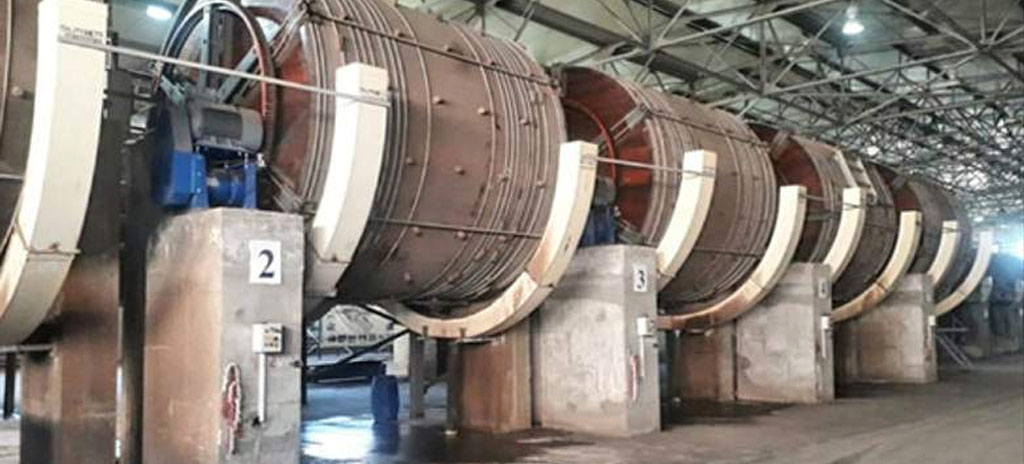 At Kusto Group, we have a long history of turning around businesses that have fallen on hard times, particularly in strategically important industries. Our approach of revitalising fallen giants was on display once again recently, as the formerly shuttered Semipalatinsk tannery re-opened its doors.
The Semipalatinsk leather and fur plant had officially been declared bankrupt in July of last year, with ownership of the site's real estate transferring to the Investment Fund of Kazakhstan. The Fund, together with Kazakhstan's Ministry of Industry and Infrastructure Development and the local government in East Kazakhstan region, urgently sought a strategic investor to rehabilitate the plant, reclaim lost jobs and relaunch production.
Kusto Group took up the challenge in May this year, agreeing to lease the property and return the factory to its former glory, with the option of purchasing it at a later date. Just two months later, the factory was back in commission, with leather products already rolling off the production line.
The rapid turnaround in the tannery's fortunes — arranging the lease, restoring and preparing the site, and servicing the equipment — has been remarkable. And as a result, 60 jobs have been created, with that number expected to rise as far as 200, when production increases. At full capacity, the plant will be able to meet half of Kazakhstan's demand for semi-finished leather products, as well as export wet-blue to overseas markets in China, India, Italy and elsewhere.
We are delighted to be part of a project that restores jobs to a community that for decades depended on them. It would have been a tragedy if the high-quality products made by skilled workers were lost for good. If these industries are allowed to permanently disappear then hundreds of years of skills, expertise and heritage go with them. It's in keeping with Kusto Group's values to do all we can to help prevent this from happening.
Kazakhstan's leather industry is vitally important for the country — both as a manufacturer of finished leather products and leather raw materials for industries at home and abroad, but also as a way to ensure that the by-products of the country's growing agricultural industry do not go to waste. Developing leather production as a secondary industry to make use of the livestock industry's discarded cattle hides is a sensible way to make Kazakhstan's agriculture more sustainable, both financially and ecologically.
Kusto Group's beef manufacturing venture, KazBeef, is leading the growth of Kazakhstan's livestock industry. With a reliable source of high-quality cattle hides, it made perfect sense for us to take the lead in revamping the Semipalatinsk factory. After all, the tannery's success will also be KazBeef's success.
The challenge now is to push the plant forward and reach its design capacity. With hard work and dedication, I'm confident that the team there will achieve this goal. In doing so, we will restore a great industry for Kazakhstan and aid the development of our fast-growing agricultural sector.