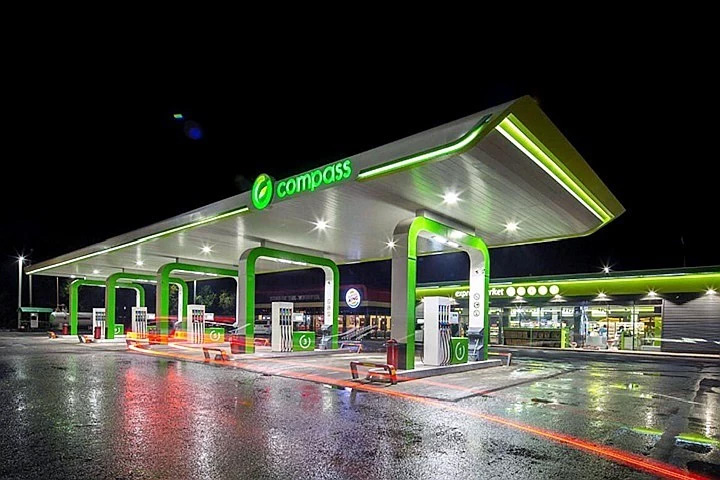 Last week I participated in the signing of a major new agreement that will lead to the construction of 35 modern roadside service stations on our nation's roads, providing essential infrastructure for both private and industrial customers.
This latest agreement is just the next step in Kusto's programme of innovative petrol stations, which combine the very best technology and user experience with retail and banking facilities. Soon Kazakhstan will have 50 such stations, which include services like electric vehicle points, WiFi access, and Express markets.
I was proud to sign the agreement together with my colleagues Ulan Alipov from KazAutoZhol and Kazakhstan's Minister of Industry and Infrastructure Development, Beibut Atamkulov. The joint project between Compass and KazAutoZhol is a great example of shared vision in action.
In building these stations, we help make travel across our road network easier and bring people and businesses closer together. Kazakhstan's location as a key hub for East-West trade means developing a first-class transport infrastructure is vitally important. Providing modern roads and service stations is more than just good business, it is key to growing our national economy.
We are proud to be investing in the innovation needed to keep driving forward the country's growth. Working alongside our partners, I look forward to seeing this large-scale project kick into gear in the coming months and years.